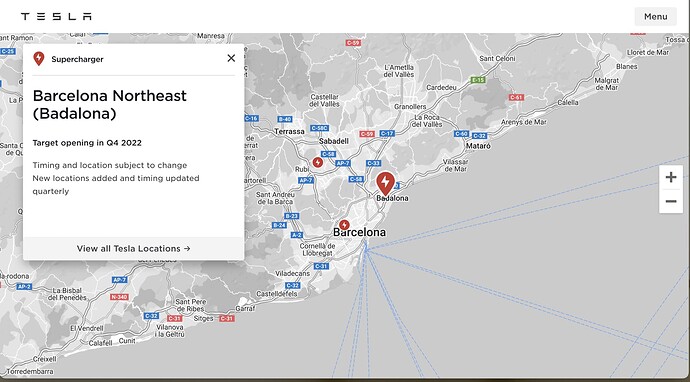 I went to the possible location of the said SuC, hope I went to the wrong place because:
I didn't see any work or preparation for works in the alleged location.

Access is very narrow, with a final turn into the tickets dispenser in which I had to make a manoeuvre back and forward in order to make the narrow sharp turn (with a model 3… so guess with a model S or X). The way out is also fairly difficult, had to be extra careful not to scratch the sides of the car with the corners of the turn.

The car park has opening time limitations, right now opening time is from 09:30 to 21:00 Monday to Saturday, Sunday closed.
As I said at the very beginning of this message, I hope I went to the wrong place and the SuC will be somewhere else
Cheers by now
2022-10-05T22:00:00Z EDITING:
Chances that I went to the wrong parking lot are big, I'll get back to the (possibly) right Parking lot tomorrow or the day after tomorrow. Will keep you informed.