Muchas gracias! It's been added to our map and database.
P.S.: Looks like there's equipment for at least 16 stalls?
According to unconfirmed information 16stall, initially the same does not activate all
Hi!
Any new updates on this supercharger?
Looking good @el_gach !
Hope it gets opened soon!
Looking very very good, only 4 stalls to be placed.
Soon it will be only switching on the power !
Hope it gets opened soon!
Latest news.
Although the stalls are already placed and everything seems fine, the connection to the grid is still far from done, as you can see below: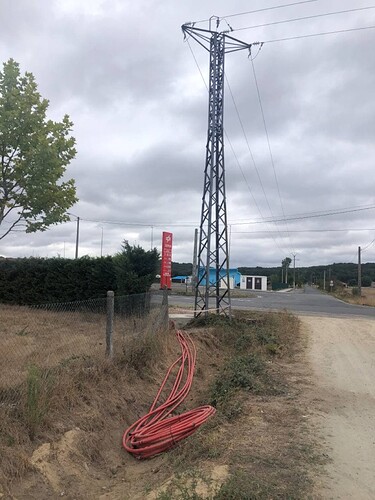 I think there are only 12 Stalls?
Yes, 12 stalls, openend for all ev.
Thank you both. I've corrected the number of stalls.
yeah it looks like the other 4 stalls had that ground work done but no stalls installed