Construction is already underway for this site, with 3 V3 stalls being installed outside the ANZ bank branch at Coastlands mall.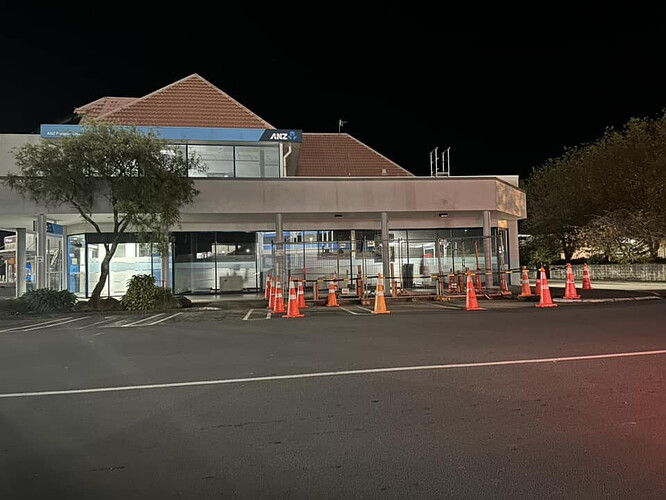 I can't see anything Tesla specific, but you seem to have a reliable source of intel… plus I notice the Tesla "findus" pin is precisely in this location!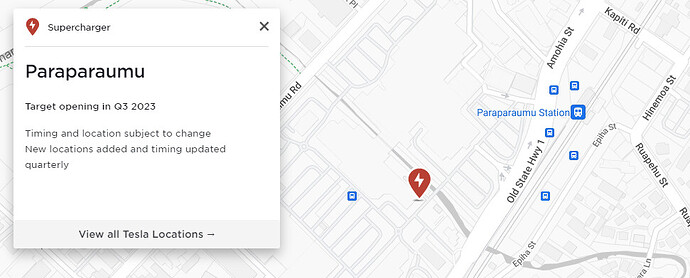 So I will add it
Funnily enough all three sites you've listed have the grey dots on the Tesla website showing the precise location…
Yeah, it seems Tesla NZ have learnt their lesson about putting locations on the map too early, only to be held up by council consents and whatnot. These only popped up on the map in the last month or so and it seems like this time that the sites had already been signed off as construction started at all of them not long after.
@Matt_NZ Nice one for the updates from New Zealand.
The permitting seems mad over there, the new Plymouth one (I think) was a disaster. I'm surprised with the environmentally friendly government it would be so difficult.
Yeah it's been a bit of a long time coming for some of these chargers! The current central government is rather pro-EV however some of the regions (such as New Plymouth) have councils full of members that aren't, so when Tesla proposes to put the sites on Council land they get held up by councillors with a power trip.
I suspect Tesla may just avoid dealing with council land going forward and stick to working with the private sector.