I'm excited to announce some upcoming changes to the map page on supercharge.info!
The quick summary is that you will soon have the flexibility to choose the size of the markers and whether or not they display in clusters. The overall goals were to give people the option to reduce clutter on the map and make it more responsive on older, smaller devices.
Please go to https://test.supercharge.info to check it out, and feel free to provide feedback here in this thread.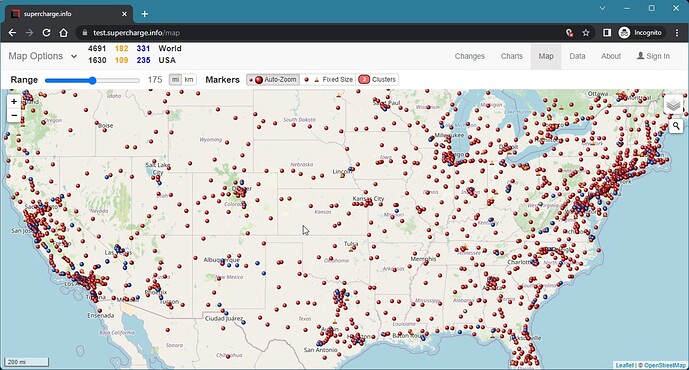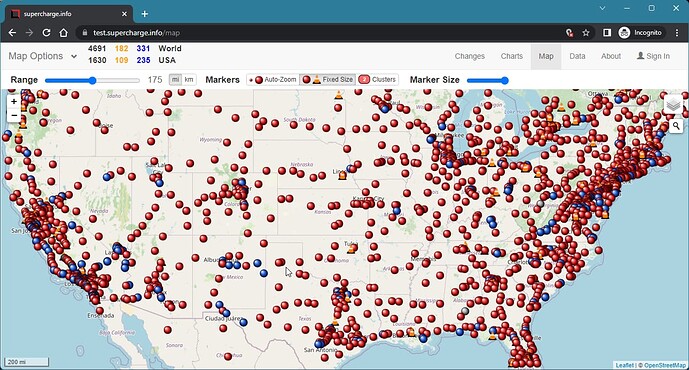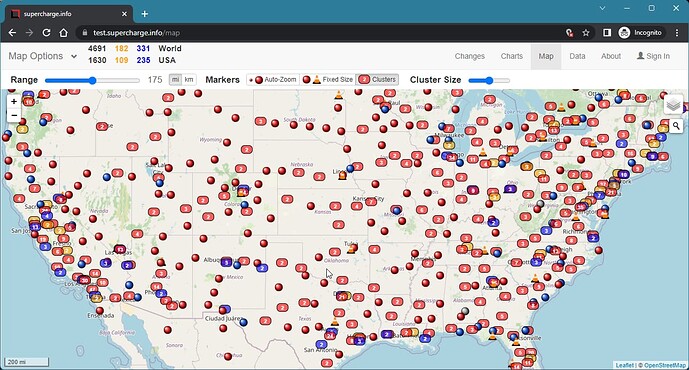 Please keep in mind that the test database, while recently refreshed, does not automatically sync with the main production database, so you won't necessarily see the latest updated sites. As of this post, the test database was last updated on January 13.