The first and last Hummer only dealership in Rogers, MN. Now apparently becoming a new Tesla service center AND supercharger?!! I've been watching this location for months. Pic attached, only allowed one as a new user.
I rolled around the building in my Model 3 as I've done every few weeks before. This time when I saw the trench, conduit, and then the concrete bases, I was blown away! I haven't looked inside or seen Tesla signage, but this couldn't be anything else, right?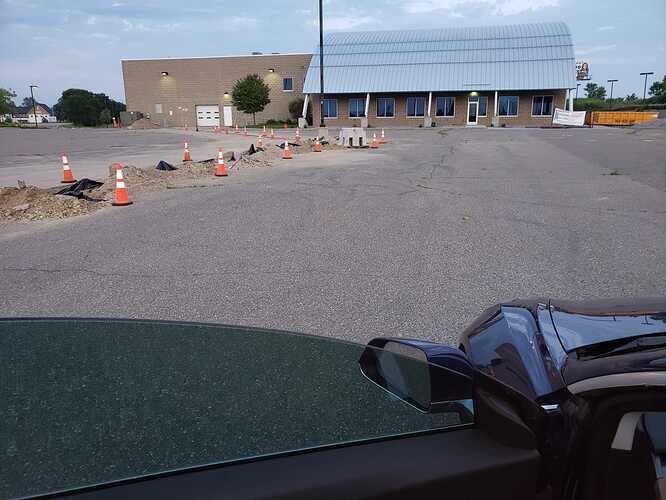 Some months ago after test driving a Model Y, I got a wink-wink-nod-nod at the service center in Maplewood when I asked if they are building a service center in Rogers. They didn't hint at all where it would be, but I knew it had to be the old Hummer dealership which in recent years had been a seasonal Halloween shop.
The property used to be (perhaps still is?) owned by Wally McCarthy and his family. https://www.bizjournals.com/twincities/stories/2005/08/22/story5.html
It closed within a few years of opening as Hummers didn't work out for Wally. Perhaps ironically, he started his dealership career in like the 1950's selling Edsels, then ended it selling Hummers fifty years later.