Thanks @Wiegaard - do you have a more precise location? Address, co-ordinates, etc?
I added the site. If somebody can come up with a better street address (please test if Google maps points to the right location), we are all ears.
I just visited the new site. It was a field few months ago and does not jet have an address on google maps. According to danish cadastre map an upcoming street name seems to be 1) 22/24 La Cours Vej or 2) 22/24 Uhregårds Alle in Ikast (postal code 7430).
The map location above is correct.
Bonus info: They are also making a McDonald's at this supercharger, I would think the superchargers are active before McDonalds.
Thank you for your investigation. After the new roads show up in Google Maps we will change the address.
4 cabinets for 16 stalls. Seems to be V3.
Getting closer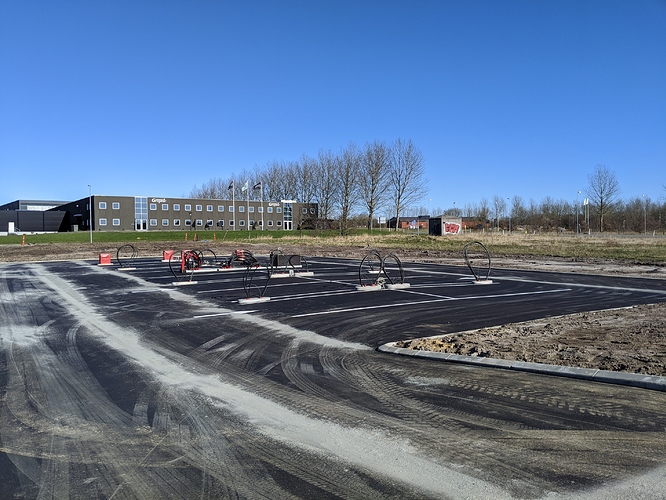 Incorrectly named Holstebro but on the map:
(
https://www.tesla.com/findus/location/supercharger/holstebrosupercharger
)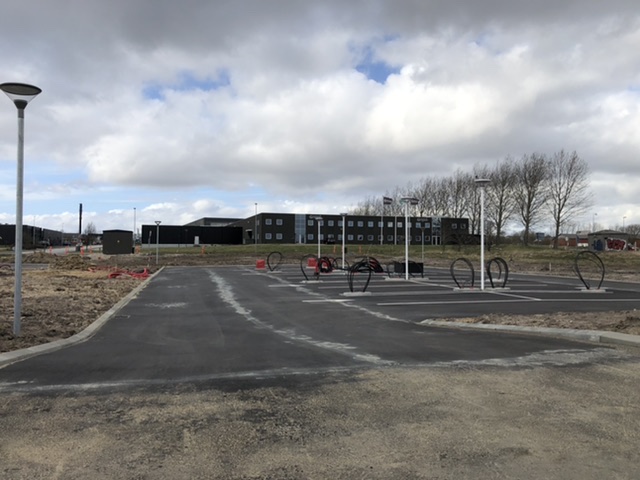 Now with lampposts
And McDonald's beat them on the opening. They were open today
Any news on the opening of Ikast?
Apparantly you are only allowed 3 replies in each thread in this forum so I had to delete my previous post to create a new one with updated images.
I will keep updating in the thread at teslaforum.dk
Friday: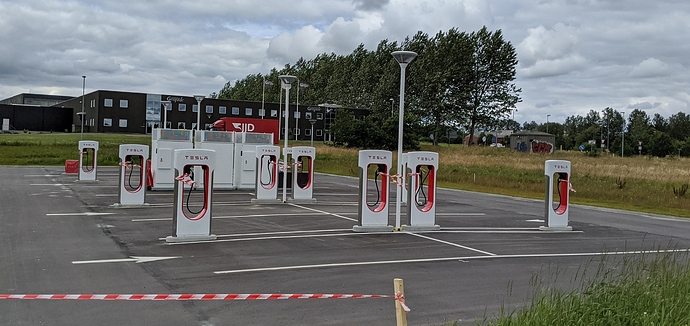 There are still som empty red pipe to the left of the leftmost charger, but besides that it looks finished.
And it looks like they are only installing 12 of 16 possible stalls for now.

Keep us informed