It is weird how the table shows
Tue, Oct 8 2019 add Mackinaw City, MI Construction
but the map only has a blue dot as a 'permit' indication vs construction cone.
I'm seeing the construction symbol. Do you still see the permit indicator after clearing your browser cache?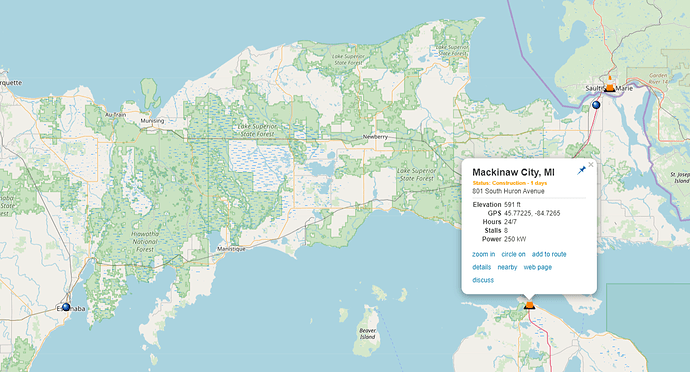 Doh! Apologies, I've been hung up on Sault Ste. Marie, MI because of my upcoming trip and had that in/on my mind. That is what I was looking at. Sorry about that. P.S. I normally don't clear all my browser cached. I did a Ctrl-F5 so I picked up that specific non-cached page.