There are also 4 new stalls in final preparation on the other side of the Channel in Calais, last update (PlugShare) on April 26th.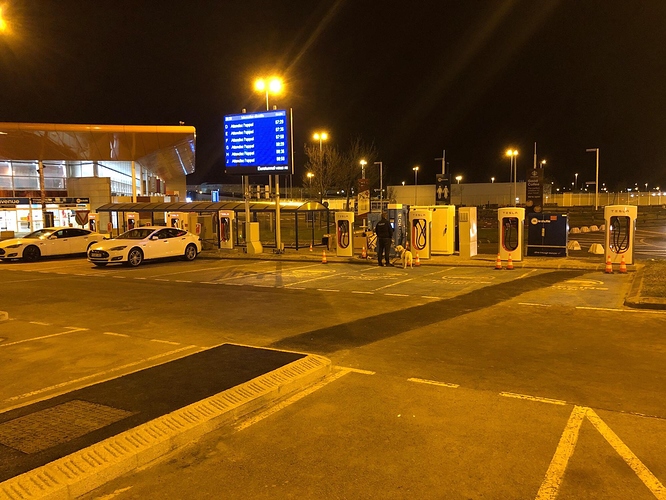 What am I supposed to do when there is an expansion on an existing Supercharger? New cone, new dot (permit), or add something in the location's ID?
Here's another image of Calais. Seems like they're stepping into the area originally reserved for fast chargers. One of them has been removed and will probably be reinstalled on the middle spots, but look at where the hell they installed the Superchargers! Looks like they're trying to pull a Newark DE again!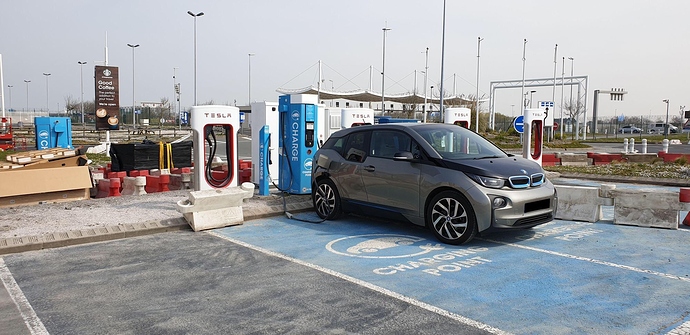 Regarding expansion, there typically hasn't been a new marker. Just a note in the comments, and then update the fields when the expansion goes live. It's not particularly transparent to the end user, unfortunately.
I've suggested new categories of icon before, but it's a lot of work, I'm not a coder myself and keith is fairly busy. He has opened up the source so maybe another contributor with programming skills would be keen!
Change the number of installed stalls and add some info in the comments field, e.g. with a link to some evidence (posts/pictures)