Missing
Calgary, AB, Canada Supercharger
Coming soon
9 Ave SW @ 4 St SW
51.04483002931754, -114.0715260307214
https://www.tesla.com/en_CA/findus/location/supercharger/CalgaryABsupercharger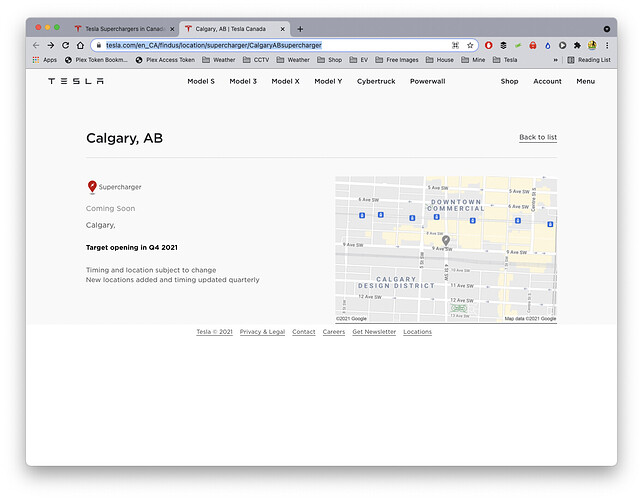 Welcome. Supercharge.info doesn't duplicate Tesla's map. There are hundreds of "coming soon" pins on Tesla's map that aren't on the SC.info one. This site only adds locations when there is positive, independent confirmation of an exact location for a supercharger (i.e. an actual address).